LATEST NEWS
Squad News - 10/04/13
After the wheels came off the wagon and Town sufferred an unexpected and undeserved defeat on the road last week at Sunderland RCA by a single goal to end their winning sequence, they have a chance to get the vital points needed this Saturday when they host a game against Celtic Nation from Carlisle.

Manager Carl Jarrett was disappointed with the result last week but realistic about the chances the team created in the game " We had enough chances to win the game but didn't take them. No player could be particularly faulted in that respect, but we hope to put matters right this week" he added.

Leading scorer Nicky Martin, who has missed the last few matches when he was at Ajax in Amsterdam with a party of young players from his school, should be back this week along with skipper Alan Cossavella whose hamstring injury has recovered. Harrison Davies has been wrapped in cotton wool this week after he came back from injury last week and had to reluctantly come off after half an hour with a recurrence. "He will not be risked if he is not 100% but we are hopeful he will be available for selection." Manager Carl Jarrett added.
Squad News - 27/01/13
After the latest postponement of matches at the weekend, Town are hoping to get back into action in a rearranged home game on Tuesday evening when they host Ashington, who played on Saturday in the Vase, Town will be hoping they can catch them when they are weary from the long journey.

Striker Mickey Dunwell has left the Club and joined Northallerton in the second division. Manager Carl Jarrett was quick to add his endorsement to the contribution. "In the three years I have been at the Club, Mickey has been there throughout and always given me 100%. He was my assistant in my first two seasons at the Club and I cannot express my appreciation for his support adequately other than to say it was invaluable. It's his choice to go to a new club, but he goes with our good wishes and sincere wish that he does well. If things do not work out for him, he will always find a welcome back at this club."

The search for a replacement has already started but no new player is likely to arrive before Tuesday night.

Defender James Risbrough, signed from Newton Aycliffe should make his debut in the game. Nicky Martin and Harrison Davies, who have been playing with niggling injuries should have benefitted from the inactivity and be fit to start, as does Danny O'Brien who is ready to resume after being missing for weeks with his sciatica. Manager Carl Jarrett said, "He has been missing for so long, it will be like having a new player in the squad."

Danny Wray and Craig Perry will both probably miss the game as they battle back from long term injuries
Midweek Squad News - 22/01/13
The Town face another blank midweek after the game away to Whitley Bay has been postponed due to the snow. Saturdays trip to play high flying Bedlington Terriers in the depths of rural Northumberland also looks doubtful at this early stage unless the forecasters are wrong and the continual flurries of snow changes for the better. Even if the snow thaws there will be the problem of waterlogged pitches and Clubs not wanting to play and ruin the prospects of playing other games for weeks ahead.

Town manager Carl Jarrett has worked hard to keep his squad together and will be as disappointed as everyone if there is no game at the weekend.

Injuries contiinue to occupy his mind and he revealed that Nicky Martin is rated no better than 50/50 for the weekend. The team needs his industry and energy but at the same time he does not want to rush him back too soon which might mean he would lose him for longer. Harrison Davies' niggling injury should not prevent him from playing but the prospect of Danny Wray being fit is less likely and he probably will not be risked.

On the plus side full back Danny O'Brien has had three training sessions and showed no reaction to his sciatica problem and he will be a welcome addition to the squad, as will latest acquisition centre half Carl Risborough from Newton Aycliffe. It is expected that he will have a good understanding with Paul Harvey who made the same change of clubs, a few short weeks ago.

Carl, along with all the supporters, is hoping that we will be able to play a Saturday game soon. "Weekends just don't seem the same, when there isn't a game, to prepare for, enjoy (?) and analyse - in our case the last game was the thumping we received at Durham and the chance to put right all that was not acceptable in that game" he said.
Durham City Match Preview- 11/01/13
After last weekends welcome three points from Newcastle Benfield,in their quest to climb the League table and escape from the drop zone, it was another welcome point from the away game at Penrith in midweek.

Manager Carl Jarrett was honest enough to admit that if he had been offered one point from the game in advance, he might have accepted it in their current plight, but events on the night meant that at the end he was not celebrating a point gained but rather moaning about what should have been and complaining about two points lost. "We battered them in the first half and should have been maybe 4 or 5 goals to the good instead we turned round only 2 Harrrison Davies goals in front, but as usual we could not see the game out to register a win!"

The point came at a cost of injuries. Centre half Danny Wray came off with an ankle injury in the game, which makes him very doubtful for this weeks visit to play Durham, in a game which is certain to go ahead because of their plastic pitch. Mickey Dunwell and Nicky Martin both picked up knocks in the game which means it is touch and go whether they will be able to play at the weekend. Matty Thomas is also doubtful for the same reason.

On a more positive note James Middleton and James Crossman are both expected back at the weekend as the Town seek to extend their unbeaten run to THREE games and drag the Citizens into the dog fight at the bottom of the League.
Newcastle Benfield Match Preview- 02/01/13
The Town were gutted that the game on Saturday last at Whitley Bay was postponed as a result of a waterlogged pitch, but are hopeful that this weekend's game at home against Newcastle Benfield will go ahead despite the continual rain because the ground drains well and should give the fixture a fighting chance of going ahead even if the rain continues.

Previously ever present Dom Gamble will miss the game through injury. Craig Perry will also be out through injury as he has injured his crusciate ligments in the last game and will be out for several weeks.
The signing of Paul Harvey from Newton Aycliffe could not be better timed as he is a specialist left back and will slot into the position of regular Dom Gamble. Other signing Lee Burrell from Horden made his introduction to the team for the last 20 minutes of the last game and is avalable to start the game this week. Otherwise manager Carl Jarrett reports a full squad.

He significantly added that the new players had given the dressing room a big lift by their presence. He promised (or should that be threatened) that other new players will follow in the next few weeks, as the results if not the performances to date have not up to the required standard.
Hebburn Town Match Preview- 5/12/12
After last weekends game was postponed like so many others in Local Leagues, the Town are desparately looking forward to getting back into action when they are on the road on Saturday at high flying Hebburn Town.

As so often of late there are doubts at centre back for Town. James Middleton and James Crossman may both be required to work and Danny Wray will have a late fitness test. The team trained last Saturday and Danny felt a twinge in his hamstring. "If the game had been played last weekend, Danny would not have played. I rate no better than 50/50 for this week" admitted manager Carl Jarrett. Craig Norman is back from his wedding and is expected to be available but Matty Thomas is having drops in an eye infection and is also dobtful.

Carl Jarrett said " I hate this time of year and this weather. The team having been playing well, but its difficult to get any momentum going, when its so stop and start" a sentiment echoed by many supporters who look forward to a game on a Saturday.

Marske United Match Preview - 28/11/12
After last weekend's humiliating defeat at Bishop Auckland it is the Town's turn to be at home on Saturday against the Seasiders of Marske United. The Seasiders won the first game against the Town earlier in the season 3-1 and manager Carl Jarrett was quick to point out that in the earlier game his team were "second best all over the park and justifiably lost the game"

A fortnight ago the Town cruised to victory againt the Norton and Stockton Ancients 3-0, and the manager was mystified why the very same team should perform so ineptly in last weeks game that a "25 minute inquest was held immediately after the game. Hopefully the honest appraisal of the game, will result in a revitalised performance in this weeks game"he said.

James Crossman, who missed last weeks game through needing to work will be added to the sqaud this week, as will fireman Craig Perry who has served his suspension and returns. Danny Wray has a hamstring injury which makes his chances of playing this week "no better than 50/50"

Carl also said that " defending is a team matter, and involves everyone in the team. Analysing the goals conceded last week gave grounds for concern. When Bishops attacked at pace there was at best only one midfielder tracking back, and that's not good enough. The strikers were receiving balls that they had to strive to conrol and were not able to hold the ball up, to take the pressure of the defence"
He is optimistic that the honest appraisal will result in a much changed attitude and performance against the Seasiders this week, when former player David Onions will be returning to the Town with a point to prove.
Norton & Stockton Ancients Match Preview - 15/11/12
After both the Town and their opponents on Saturday Norton and Stockton Ancients suffered humiliating and disappointing results in midweek, there will an added edge to the battle for league points at the weekend as both teams will be anxious to restore some pride in wearing the shirt.

None of the long term absentees are able to return at the weekend which means Harrison Davies, Stephen Flockett and Danny O'Brien are still not fit to resume.

The humiliation of the 7-0 thrashing from second division opposition was not lost on manager Carl Jarrett who held a heart to heart meeting with the players after the game. The worry was that heads went down long before the end of the midweek cuptie.

Never the less the manager did promise that even though the same squad of players would be available "changes to the Team that takes the field are inevitable" as he seeks to improve the points return in the League. Club captain Alan Cossavella, who sat out the midweek debacle, and thereby took no blame or responsibility for the result, is almost certain to be recalled.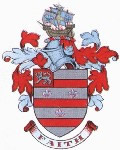 Billingham Town FC